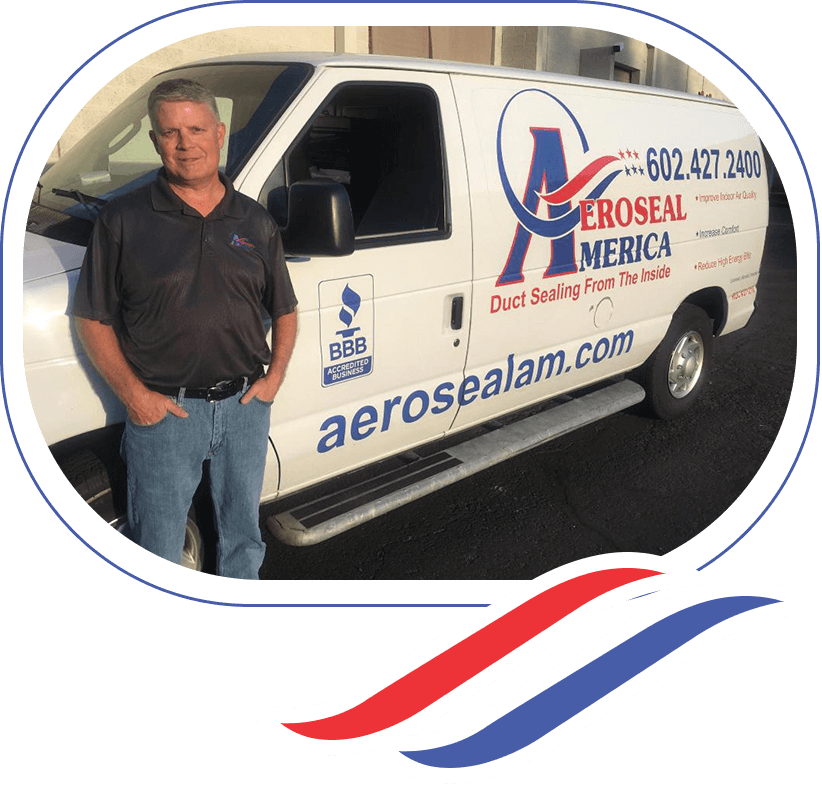 Elite HVAC Duct Sealer Serving Arizona Customers
I began an energy assessment company, Power Down America, in April of 2009 after making some improvements to my home and realizing the immediate impact of comfort and savings. We were one of the first companies to participate in the Arizona Home Performance with Energy Star program serving Arizona Public Service (APS) and Salt River Project (SRP) customers.
I quickly realized that duct leakage is a significant problem in the Arizona housing market, with 4 out of 5 homes that will see benefits (comfort, better indoor air quality & savings) by sealing their ducting systems. The conventional way to accomplish this is to have someone crawl through the attic (which can run 150+ degrees in the summer) and seal all the joints and connections with a paste called mastic. Unfortunately, reaching all of these joints and connections can be impossible due to space restrictions, ducts running through soffits, and flat roofs with no attic access. Then I saw Aeroseal!
Aeroseal is a patented technology created by the Lawrence Berkeley National Laboratory that seals ductwork from the inside. I was blown away when I saw the results on a customer's home. The difference in leakage reduction between Aeroseal and a manual mastic hand seal was incredible.
I was working with several contractors to take care of my client's home energy needs and was not pleased with the level of customer service or pride of workmanship being offered. That's when I decided to invest the time and money to acquire the training & equipment necessary to provide Aeroseal to homeowners throughout the valley. We will provide a professional service with respect and honesty that I expect from any contractor I allow in my home. Thank you for putting your trust in Aeroseal America. You will not be disappointed!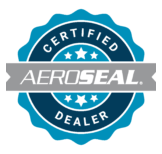 I moved to AZ from PA when I was 8 for my dad's work, and I love it out here! I graduated from Desert Vista High School in 2013, went on to ASU, and graduated in 2017 from the W.P. Carey School of Business with a degree in Business and Sustainability. Now I'm staying busy with work, working out, trying to golf once a week, playing basketball in a men's league, and spending time with my girlfriend and dog. Experience: I started working for Pat with Aeroseal America in May 2018, and I love it so far, especially after working in a call center for 2 years. I enjoy being on my feet working while getting to meet new people and, of course, the pets!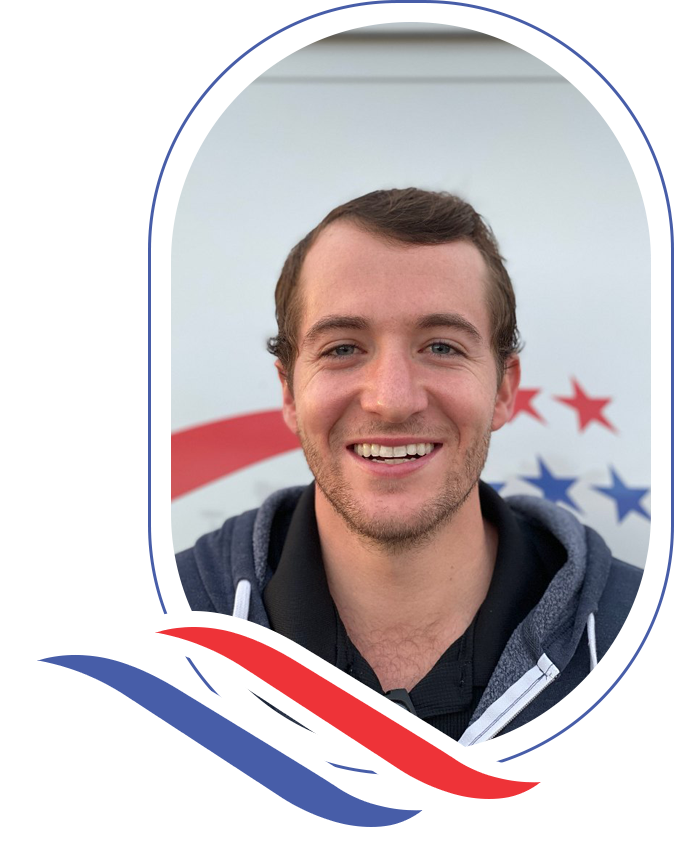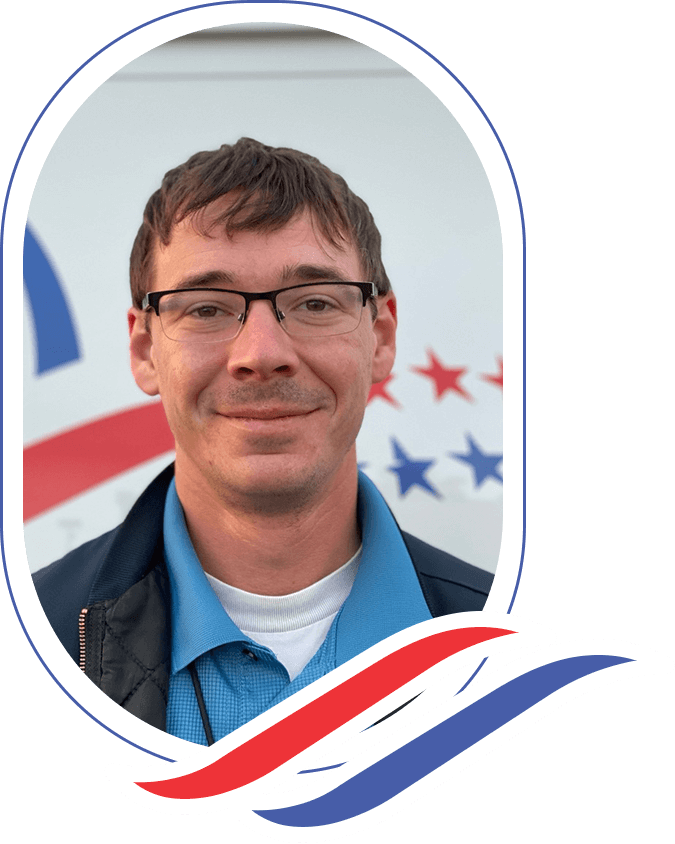 I have been in the duct sealing business for nearly 13+ years now and enjoy it. Don't worry about putting your pets away because I enjoy meeting them! Taking some extra time and doing things right is essential to me.
I look forward to meeting you and providing the best Aeroseal experience in the valley.
Born and raised in AZ! Working in the HVAC arena is something I enjoy. Other than work, I stay active by playing disc golf. I was never the best with a club in my hand so I figured using my arm to throw was better. I love all types of animals and meeting them is the best part of the jobs! I can be a little bit of a video game nerd on my days off. I look forward to meeting you and giving your pets some scratches!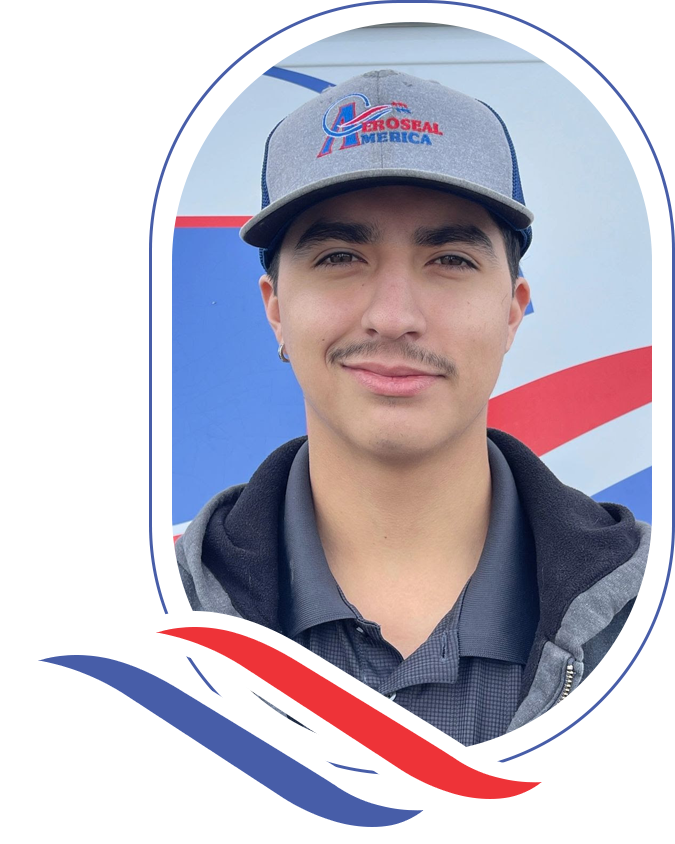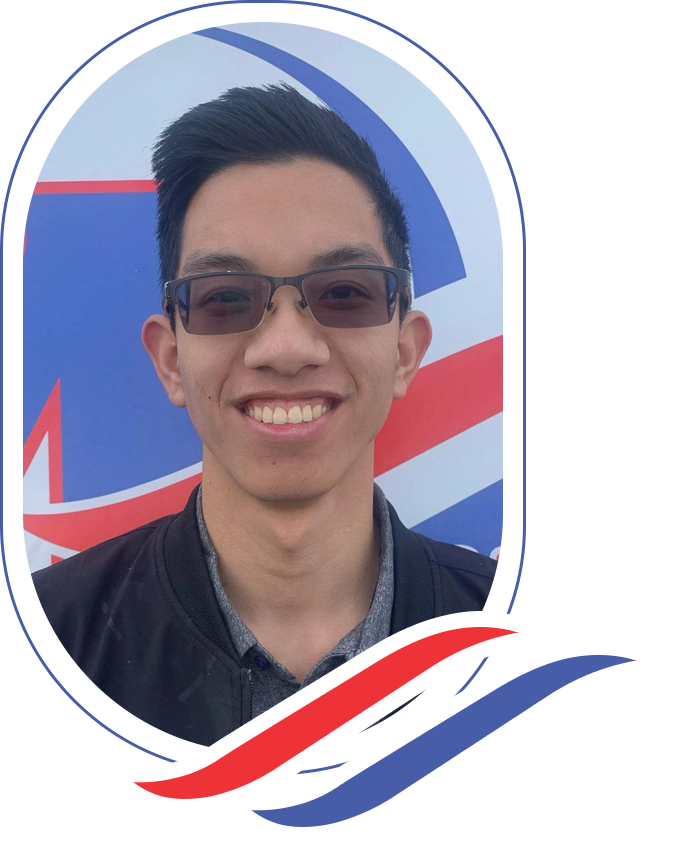 I graduated from Mountain View High School in 2021 and went on to college at NAU for a semester. I decided it wasn't for me at the time so I got a job to make some money and gain more practical life experience. A few months later, Aeroseal America picked me up about halfway through 2022 and have been here since. I enjoy working with the guys and meeting new people every day!